At the NACHW Annual Meeting and Unity Conference on July 28-29, 2021, member attendees in good standing before or on July 16th, 2021 will participate in a vote for members of NACHW's board of directors. Below are this year's board candidates. Please take some time to get to know them, and vote at the conference!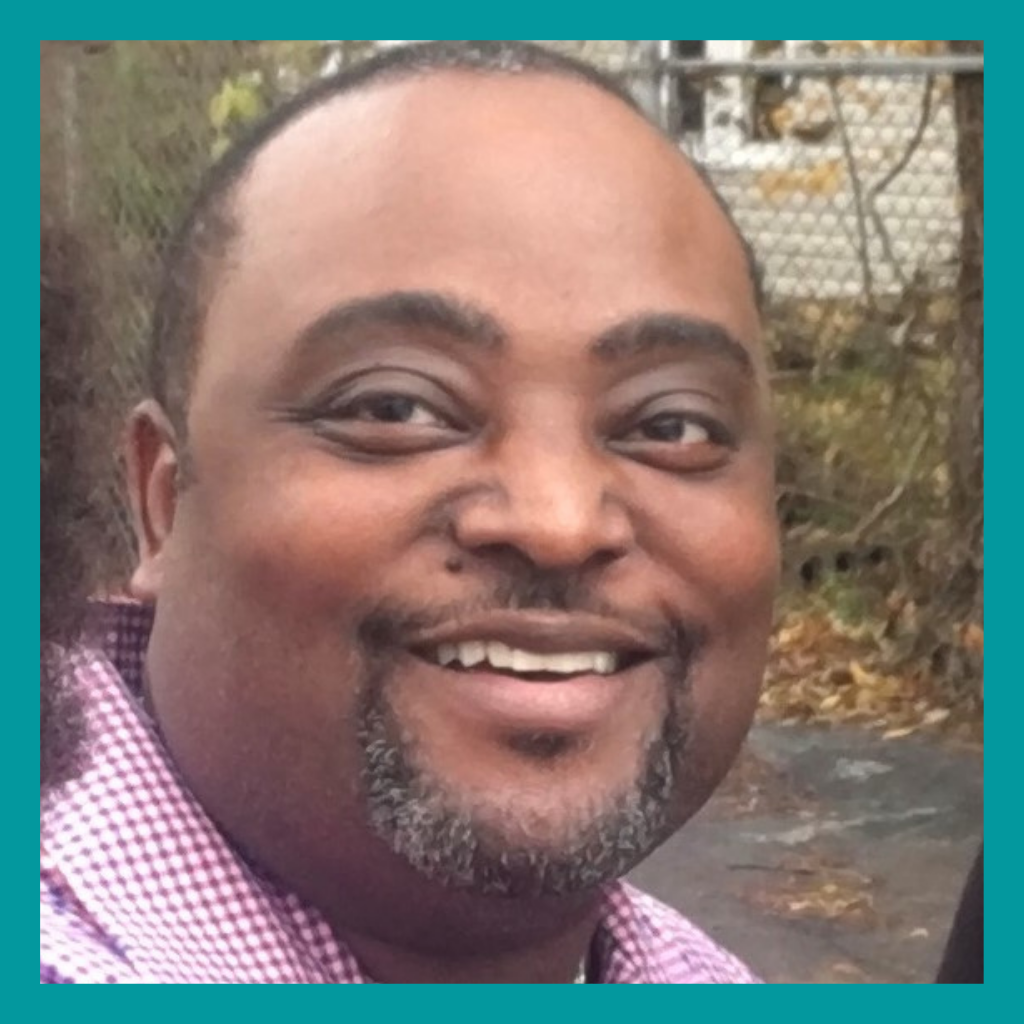 Darnell Brewer
The National Association of Community Health Workers, aka NACHW shares perspectives on the Community Health Worker profession and issues impacting Community Health Workers, diversity, quality and accomplishments among others.

As a member I hope to continue to provide input on issues affecting Community Health Workers and how NACHW can assist Community Health Workers in enhancing the quality of service and the communities we serve. NACHW also provides advice among other things about the accreditation process, health disparities, and other issues important to the field of Community Health Workers. Many times, Community Health Workers are on the front line when it comes to prevention and promoting of health issues and disparities.
Continue reading…
NACHW has been doing the hard work, but I hope my presence on the board provides a challenge to us embracing new perspectives. I would also hope to ensure mines and other board members helpful perspectives are embraced.
But one of the primary reasons for wanted to serve on the board of NACHW is to be a meaningful contributor to our organization and our mission. I would like to continue to open-up conversations and encourage consideration among my peers.

I am forever grateful for the opportunity that I've had over this past year to serve on the board of NACHW and representing the larger community of Community Health Workers.

Even in the most challenging of times, our organization has always been passionate about advancing, expanding, and defining the role of Community Health work. Cliché of not, it has truly been an honor and privilege to represent you all and hope to continue in the role.

I've also had the honor of serving alongside so many amazing board colleagues that are wholeheartedly dedicated, each in their own way, to make this organization successful. Their selflessness, positive intentions, and unwavering focus on the welling-being of community health worker and NACHA has been an inspiration to me.

Let not forget the Executive Direction who has brought her personal able, special skills and abilities to this difficult and increasing challenging role in leading and managing this national organization. I would like to personally thank her for her leadership and hope that everyone votes to continue to allow me to support her and this organization for another term.

With your vote and support I will continue to the best of my abilities and more importantly dedication and commitment to making NACHW the best it can be for all Community Health Workers.

Like everyone nominated or seeking to run, I chose to serve as a board member because I/we all want to make a positive difference.

Yours in service, Darnell Brewer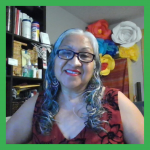 Teresa Campos-Dominguez
I am eager to join the Board of Directors for the National Association of Community Health Workers. After more than 30 years as a CHW/promotora, I have seen that many things have been accomplished, but there are many new challenges, and some old challenges remain. Getting more recognition and respect for CHWs is not enough; we need better pay and benefits for CHWs and CHWs need to be included as essential members of the health system. CHWs need to be included at all the tables where decisions are being made that will impact their jobs and profession and communities.
Continue reading…
We need CHW training centers that focus on core skills, not just content. We know it is important to involve experienced CHW in planning and facilitating training. CHWs get empowered when we use Popular Education for capacity building. We need to be actively involved in shaping approval for training programs and state certifications. I also would like to explore CHW professional development and possible models for this career.
My recent experience during the COVID-19 pandemic caused me to reflect a lot. When everybody else was working from home, and no one was able to bring resources to the most vulnerable communities, systems and programs started to send their CHWs. This systemic oppressive action harmed so many communities and CHW programs. Then systems started to bring new people to replace CHWs who already had established relationships with communities. This is why the pandemic continued to worsen. When individuals and families were affected by COVID-19, CHWs were there in the community. Some CHW community groups arose during this pandemic to support their local communities. Without pay they have been doing front-line, face to face community education and distribution of community resources such as masks and hands sanitizer, etc. With the inclusion of CHW at decision-making tables, we will make better decisions, and be more prepared for on-going public health challenges.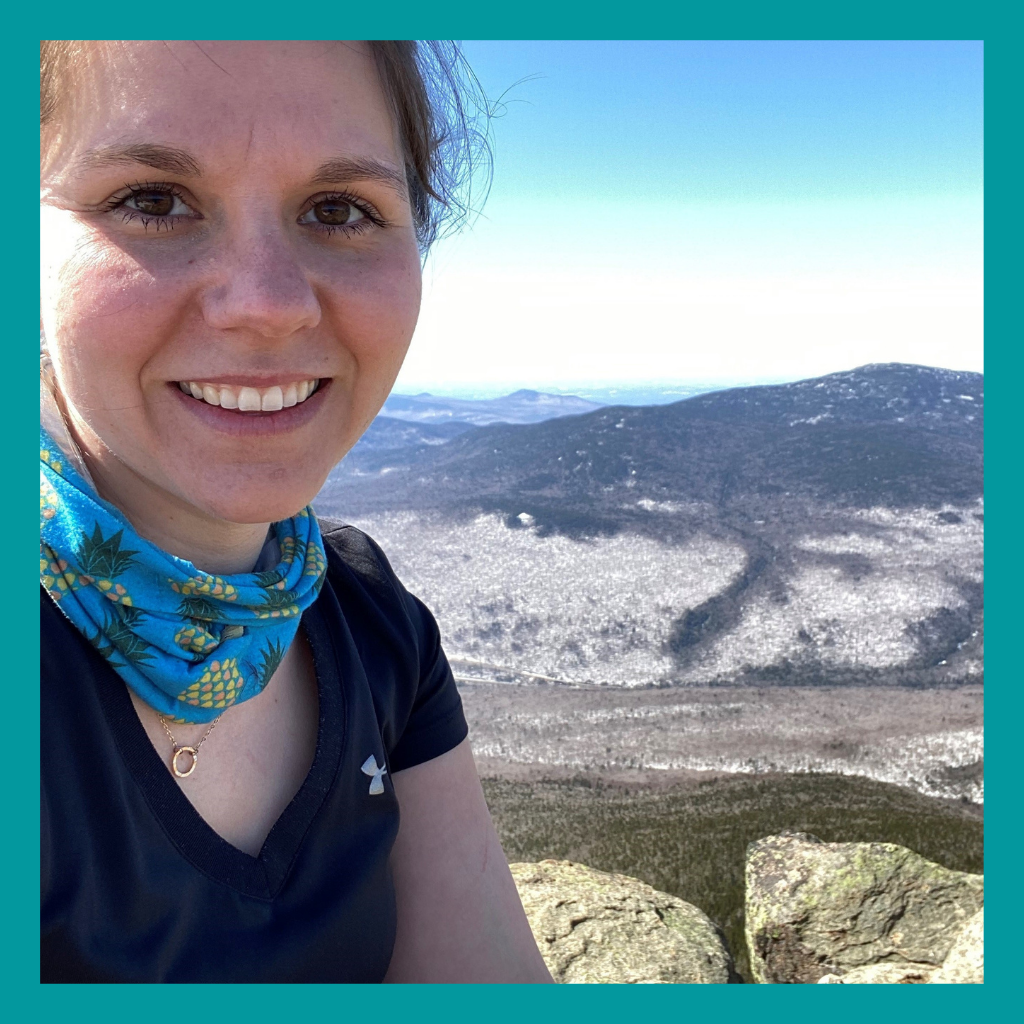 Amber Culver
Community Health Workers are key to healthy communities. Often, we are looked at as gap fillers, solutions to workforce shortages for other professions, and as another community resource. We are all those things, but so much more. CHWs are their own blossoming workforce, and my goal is ensuring everyone knows the true role and definition of a CHW and sees us as our own legitimate profession. I see NACHW as being the vehicle for taking the great work we all do in our own states/territories, uniting us, and spreading the word across the nation. NACHW can provide collaborative opportunities at a regional and national level and close the distance between CHWs and stakeholders across the nation.
Continue reading…
I am currently serving my 3rd year as a Steering Committee member of the New Hampshire CHW Coalition. I began as the Secretary but moved into Co-Chair position during an unexpected shift. Over those 3 years, with the help of an enthusiastic team, we tripled the size of our membership, wrote and completed our first strategic plan, and are working on building CHW certification for NH. I have discovered my passion as a CHW. Being a CHW, but also striving to create a place for other CHWs to grow, connect, and have sustainable careers. It is my hope that if I were elected to serve as a member of the NACHW Board of Directors, I would be able to help foster this growth nationally. Please consider voting for me!
Amber Culver, CHW
North Country Health Consortium, NH CHW Coalition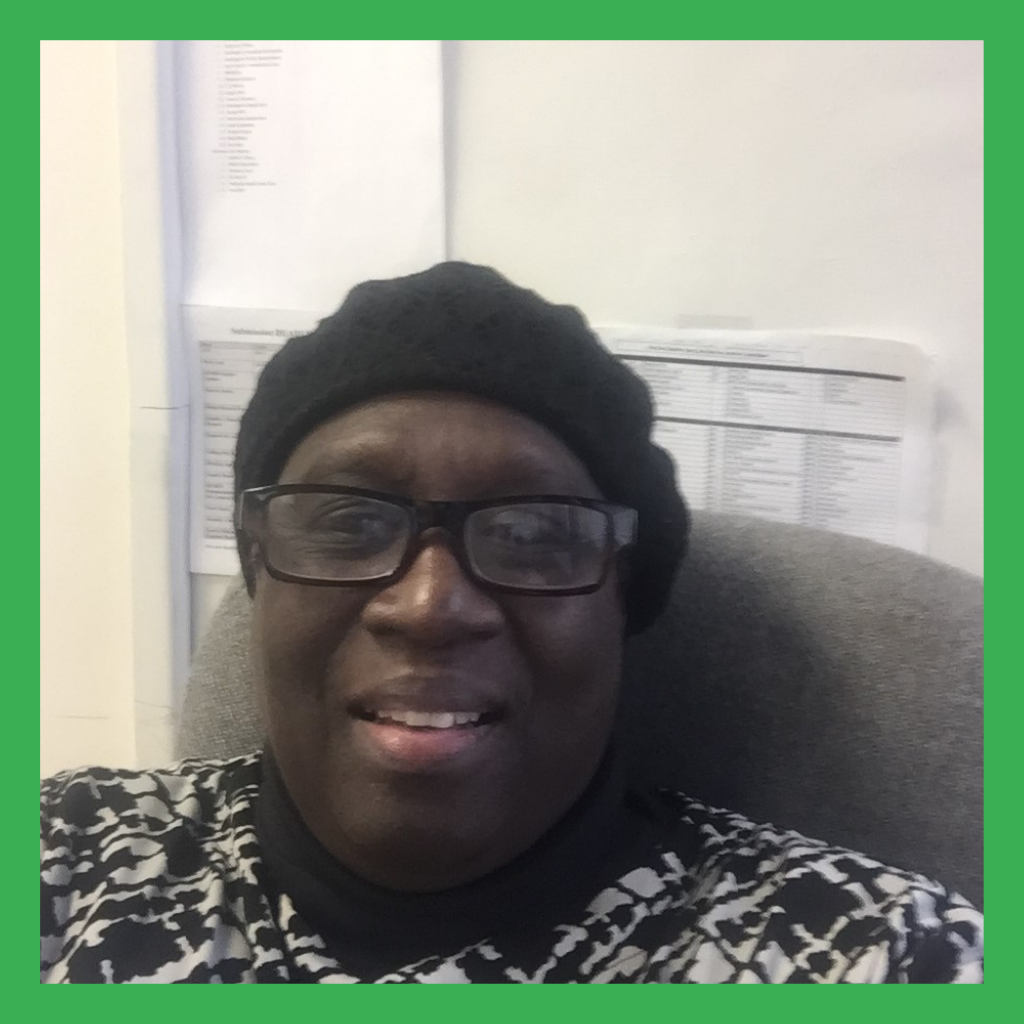 Lillie Fox
It is an indeed an honor, privilege, and a pleasure to have served on this board for the last year. What a remarkable experience to be able to serve others and put service over self! I have spent over forty years being a vital part of the community working to educate consumers teaching them how to advocate for themselves. It is an extreme pleasure to enlighten residents about services and programs that are available to them. Specifically, this past year I have been involved in distributing items to families that will assist them in the pandemic and also the development of their babies. I have also been working to ensure our residents understand the issues of the pandemic as well teach them how to protect themselves from this virus. I have served on both the Policy committee, and Ambassador Committee; it has been most gratifying to participate on these committee. These are just a few things I have been involved in.
Continue reading…
Moreover, I truly believe "if you give a man a fish, he can eat for a day; but if you teach him how to fish, he can eat for a lifetime. My motto is the Motto of South Carolina "While I breathe, I hope" and I do that by ensuring every resource available for our residents they will know about it.
I have enjoyed serving on this board because it is an extension of what I am already doing, and it provides valuable resources to heighten and amplify my services to those in need. I wish to continue because there is so much work to be done, and the zeal I have to help others motivates me to do all I can. Serving on this board allows me to extend my knowledge base and share my years of experience and lessons learned with others.
Thank you for this time, and I hope you will allow me to continue to serve you on this board.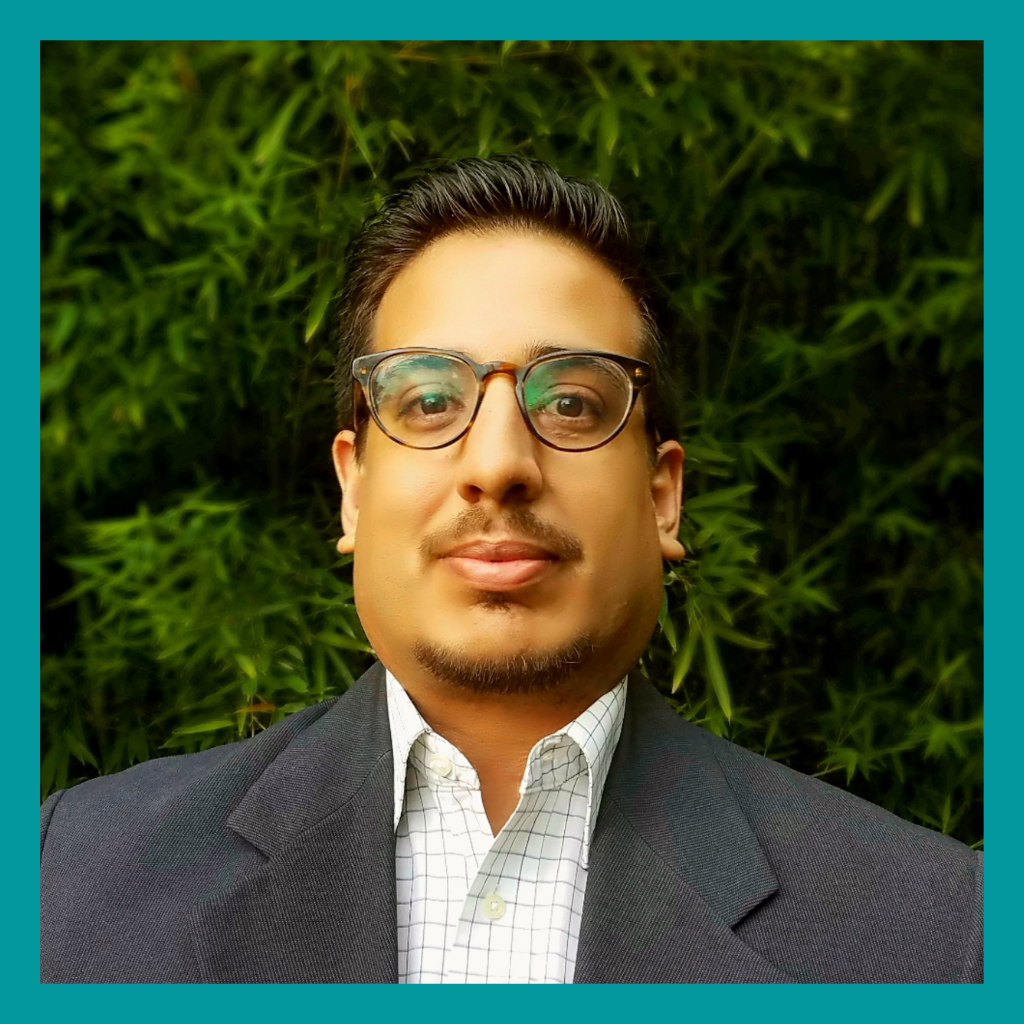 Ricardo Garay
COVID-19 has exposed the inherent violence in various health care systems across the U.S. and the urgent need to reimagine, re-invest, and redirect traditional practices in healthcare. I believe that the National Association of Community Health Workers (NACHW) represents one of the most important national platforms for leading this change. As a board member, providing input on documents such as the NACHW National Policy Platform has given me hope and guidance for bolder advocacy on behalf of Community Health Workers/Promotores both in Texas and across the U.S. This experience has enabled me to share and leverage conversations to advance the CHW model throughout my networks and platforms. I hope to continue serving as a connector and amplifier with NACHW for many years to come.
Continue reading…
I would like to continue serving on the NACHW board because I believe in its mission, values, and the forward-thinking board members. Understanding the scope, communication style, and aspirations of fellow board members has allowed me to focus on setting bigger goals and creating stronger relationships. This first year has allowed me to build trust and confidence with fellow board members and I hope this will serve as a foundation for future work together.
I envision NACHW as a leading anti-racist organization comprised of a rich network of health activists who understand the need for systemic change and have a commitment to social justice. I can see NACHW changing the world via radical care and global organizing.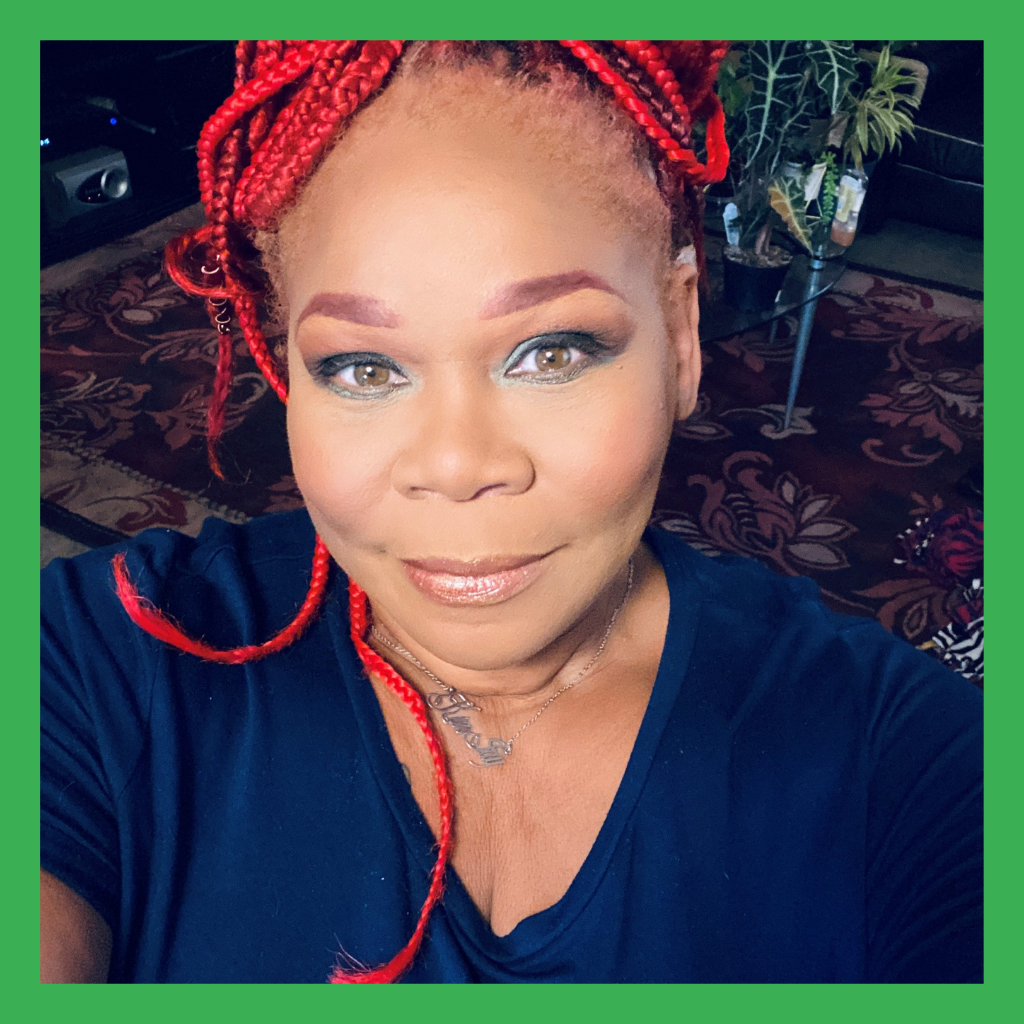 Kim Jay
Simply put, I want to continue on.My journey to professional growth and self-improvement has included my experience as a NACHW Ambassador and now as a Board Member. It is with that forward movement that I desire to continue my role as a Board Member with NACHW.

I've landed in this space and place at this time, to be enriched by this experience and to use what I have learned thus far, to pour into and inspire those I train and have the opportunity to mentor.
Continue reading…
I have gleaned from and admired others on the board who have shared their expertise and experience. I too have shared my experiences as a CHW, which I feel has been meaningful in board discussions and produced change. My board member experience happened in the middle of the pandemic and I don't feel I had the full opportunity to explore the depths of this role as intended. I want to be submersed in the experience to be able to successfully share my journey with other CHWs who may seek a seat.
My perspective on training has yet to be shared as I have been a leader in this arena which has been effective in training CHWS across various disciplines emphasizing awareness of the CHW role. Sharing in this way aligns with the mission of NACHW "to unify the voices of the community health workers and strengthen the professions' capacity to promote healthy communities."
In addition, I will quote one of the values that NACHW stands behind that speaks to me, which is integrity, defined as "promoting and nurturing the authenticity and character of the community health worker profession and promoting the contributions made by Community Health Workers toward eliminating health disparities and advancing the profession nationally."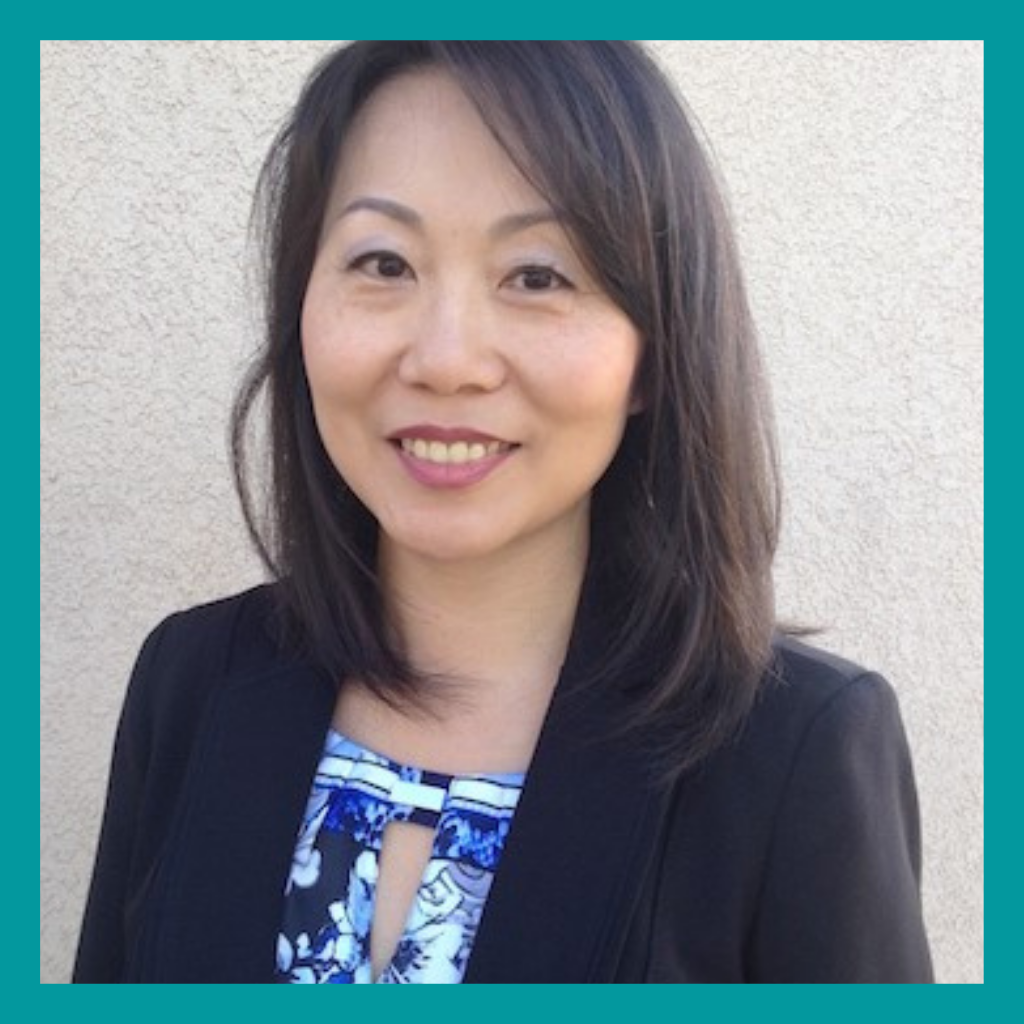 Lily Lee
Hello CHWs, CHW allies and stakeholders: This past year has been filled with meeting new colleagues across the various states, learning more about the NACHW organization, numerous zoom meetings and calls, a virtual retreat and too many to count email exchanges. What has been most memorable is hearing the voices of so many across our nation who speak the same language – the CHW Language! NACHW is a refueling station for many of us deeply involved in promoting CHWs at all levels and across various settings. But more importantly, NACHW is an organization whose leadership and members are truly committed and passionate about advancing and promoting all aspects of the CHW profession. It's been a true honor to work closely along these colleagues.
Continue reading…
As a new board member, I served in two committees this past year: the Development committee and the annual conference committee. I believe I have demonstrated commitment and dedication to the responsibilities we were tasked to lead by making attendance a priority, engaging actively, and making contributions to help advance the conversations and plan of action.
There is a lot of work still to be done. NACHW has deep roots with members who have devoted much of their career to make NACHW a reality. NACHW was launched and is picking up some great positive momentum. I've been able to assess and identify areas where I can contribute to further support the collective efforts. I'd love to continue to serve as a board member and build a continuum of service then pass the baton to another new member when time comes.
As an Asian-American, my interest to serve in the board continues to be to further increase the diversity in voices and representation in NACHW. I want to grow the connections and partnerships with a broader and more multi-ethnic group of CHWs and organizations, and to continue to open up the gates for job opportunities for CHWs to build stable careers.
My vision for NACHW is to become a reputable think-tank and hub for CHW-related knowledge, policy, and practice models. As a national association, it's important that we together establish strong foundations to build partnerships with clinical as well as non-clinical organizations and to support state-level and local efforts and associations. I look forward to continuing working with CHWs/Ps/CHRs and other CHW allies in leading national efforts to further the profession and practice.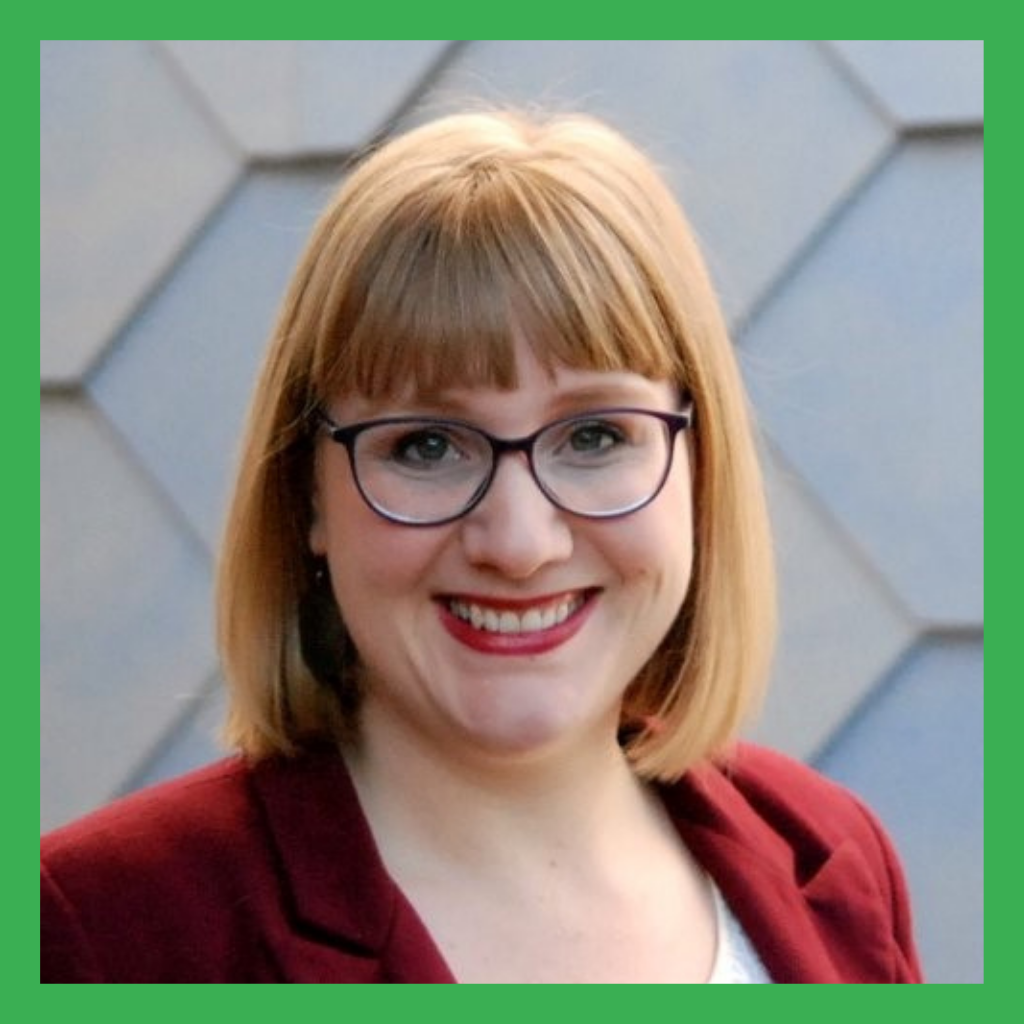 Paige Menking
My name is Paige Menking and I am honored to have been elected last year to the NACHW board and hope you will vote to reelect me to the board for a new term. I've learned so much in the last year serving on the board and am confident if reelected, I will continue to make valuable contributions to the Association and the national CHW movement for the next three years.
Continue reading…
I am currently the Manager of Public Health Strategy at the National Center for Farmworker Health, where I support and train CHWs that are fighting COVID-19 in agricultural worker communities across the U.S. For over a decade, I have worked in various roles alongside CHWs, promotores, CHRs, and peer support workers across the Southwest. I have been a CHW trainer, supervisor, researcher and ally for nearly a decade and along with serving on the NACHW board, I am the Program Planner for the APHA CHW Section and on the research team for the CHW Core Consensus or C3 project.
After being elected to the NACHW board, I dove into the work, serving on both the Policy and Conference Planning Committee and striving to support the organization as much as possible. I believe I have been a successful and valuable member and I hope to continue serving in this capacity for the next three years.
I am so passionate about this work and have made it a central part of my entire career. I started by working alongside promotoras in Austin, Texas nearly a decade ago. Since then I have worked in a variety of roles with community based organizations, government agencies and academic institutions, always with a primary goal of supporting and advancing the CHW workforce, centering the voices of CHWs, and working towards health equity for marginalized communities.
I have useful training and experience in health policy development, workforce advocacy, community organizing, and program/research design. I am organized and reliable, and I am passionate about relationship building across diverse backgrounds, interests and viewpoints and supporting anti-racist and social justice movements through my work in the CHW field.
I would love to continue to represent CHWs/Promotoras and CHRs in the Southwest on the NACHW board as well as helping to represent the other national CHW workforce projects I am on. I am honored to be here with you today and I look forward to talking with you about how I can support the work of NACHW. Thanks!