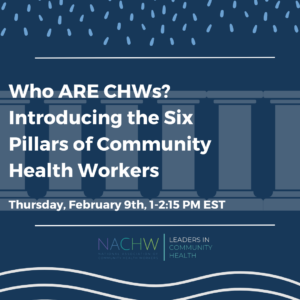 Over many decades, CHWs, CHRs, Promotoras and other members of our frontline, community-based, trusted workforce have advocated and organized to articulate the CHW identity. They have worked to grow CHW-led organizations, helped establish a U.S. Dept of Labor classification, and achieved recognition within the ACA as health professionals. CHWS were even identified as essential workers during COVID-19.  
Yet CHWs' identities, origins and capacities are still not well understood in the U.S. – resulting in strategies, policies and programs that often do not respect, protect or authentically partner with us.  
NACHW, in partnership with CHWs, CHW Networks and allies across the country have developed the Six Pillars of Community Health Workers – to communicate clearly and succinctly who we are, where we are, what we do, and our capacity and needs for sustainability. This webinar will share the Six Pillars, offer free social media downloads and communication tools from our Six Pillars toolkit, and create space for the voices of diverse CHW leadership to share their challenges and solutions to answer the question: Who are CHWS?  
---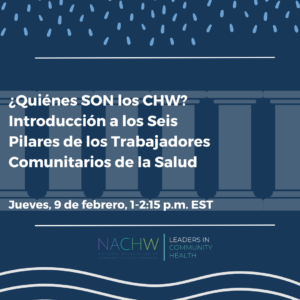 Durante muchas décadas, los CHW, los CHR, las Promotoras y otros miembros de nuestra fuerza de trabajo de primera línea, basada en la comunidad y confiable, han defendido y se han organizado para articular la identidad de los CHW. Han trabajado para hacer crecer las organizaciones dirigidas por CHW, ayudaron a establecer una clasificación del Departamento de Trabajo de EE. UU. y lograron el reconocimiento dentro de la ACA como profesionales de la salud. CHWS incluso fueron identificados como trabajadores esenciales durante COVID-19.
Sin embargo, las identidades, los orígenes y las capacidades de los CHW aún no se comprenden bien en los Estados Unidos, lo que da como resultado estrategias, políticas y programas que a menudo no nos respetan, protegen ni se asocian auténticamente con nosotros.
NACHW, en asociación con CHW, CHW Networks y aliados en todo el país, han desarrollado los Seis pilares de los trabajadores de salud comunitarios: para comunicar de manera clara y sucinta quiénes somos, dónde estamos, qué hacemos y nuestra capacidad y necesidades para la sostenibilidad de esta profesión. Este seminario compartirá los Seis Pilares, ofrecerá descargas gratuitas de redes sociales y herramientas de comunicación de nuestro kit de herramientas de los Seis Pilares, y creará un espacio para que las voces de diversos líderes de CHW compartan sus desafíos y soluciones para responder a la pregunta: ¿Quiénes SON CHWS?
---
About the presenters: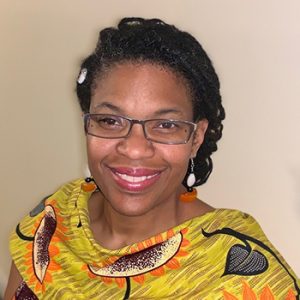 Denise Octavia Smith, MBA, CHW, PN is the founding Executive Director of the National Association of Community Health Workers, Visiting Scholar at the Harvard Medical School Center for Primary Care Program in Global Primary Care and Social Change, Aspen Institute Healthy Communities Fellow, and a Robert Wood Johnson Culture of Health Leader. As a woman of African descent, a Community Health Worker, certified patient navigator and survivor of a rare chronic disease, Denise envisions a culture of health where individuals have self-determination and dignity, where communities meaningfully contribute to system design and governance and where societies eliminate structural barriers to well-being. During the COVID-19 pandemic, Denise co-founded the Community Based Workforce Alliance and the Vaccine Equity Cooperative to advocate for national racial equity principles and policies that affirm and sustain community expertise and capacity in COVID-19 response and community recovery and developed the first National CHW Policy Platform with recommendations for public and private institutions to respect, protect and authentically partner with CHWs and their Networks. Denise advises the Rockefeller Foundation, ASTHO, CDC 2109/2110 grantees, the Morehouse School of Medicine, United Health Care and the Harvard Medical School Center for Primary Care S.A.V.E. in Community and Rural Health Program among others on COVID response, CHW integration, legislation and workforce sustainability. Denise is currently funded by the Johnson and Johnson Foundation to develop a national CHW leadership team and develop a data-driven campaign to advance CHW professional identity, policy leadership and organizational capacity. She has also assembled global and U.S. federal, state and community subject matter experts through funding from Sanofi US to design a National CHW Registry.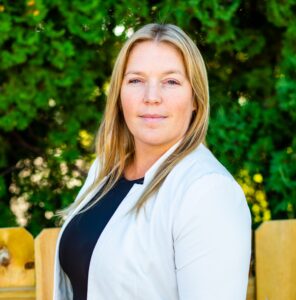 Shannon Lijewski is a Michigan native who loves spending time with her family outdoors. As a CHW, she has spent the past 22 years serving the most vulnerable community members through outreach, education, health policy and advocacy. Passionate about community impact, Shannon is a strong advocate in supporting the expansion of Community Health Workers, assisting those who are experiencing homelessness and helping to eliminate food insecurity. She is the creator of the "I AM A CHW" campaign, Founder of the Rural CHW Network and Principal at Everyday Life Consulting whose team brings vast experience that focuses on building individual, organization and community capacity to address social determinants of health through clinical-community linkages and CHW sustainability.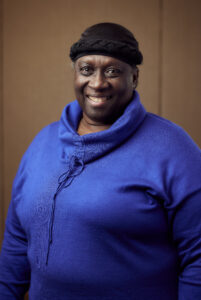 "If it's meant to be, it's up to me". These lines govern the life of Lillie Fox serving the community for over 40 years. Ms. Fox has been involve in all aspect of community service from mentoring,  molding, teaching,  enlightening and reaching out to all those in need. Lillie Fox has been in all aspects of servant leadership from school, churches prison and every arena. Noticeably her special dedication has been to the Healthy start initiative by caring for babies mothers father and families for the last three decades. She was awarded the Algenon Sidney Sullivan award for outstanding community service on May 8, 2008. She is a member of civic and religious organizations. 
Ms Fox is a member of the SCCHWA board of directors as well the credentialing committee, chair of the Professional Development committee and vice chair of the board.  She serves as one of the first ambassadors for NACHW, and a board member, on the Policy and Nominating Committee.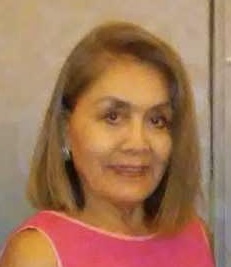 Mae-Gilene Begay has immense passion for promoting health. She is an advocate for health at both the local and national level. Currently, Ms. Begay is serving as President of the Forest Lake Chapter. She was elected in 2020 and will serve in this leadership capacity through 2024. Forest Lake Chapter is a local tribal government of the Navajo Nation. After retiring from the Navajo Nation CHR/Outreach program in 2020, Ms. Begay continued her work supporting and advocating for Community Health Workers (CHW) at state and national levels, along with the National Association of CHW (NACHW), ENVISION, and the Multidisciplinary Advisory Committee. Mae-Gilene Begay is also a past board member of NACHW and National Women Health Network. She currently continues serving in an advisory council capacity with ENVISION and AzCHOW. Honors and recognitions of Ms. Begay include an American Dental Association Presidential Citation, receiving the University of Denver Community Service Award, and proudly serving as an appointed member of Senator Mark Kelly's prominent COVID-19 Workgroup.