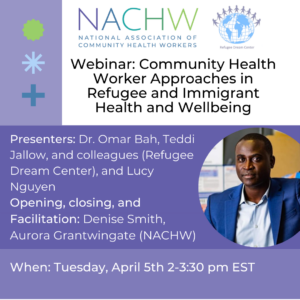 Community health workers are a diverse frontline public health workforce, with deep lived experience and trust, and unique qualities and skills that help them eliminate barriers, advocate, and build capacity for marginalized communities. At the Refugee Dream Center, an agency that advocates for the rights of refugees and offers services to promote their self-sufficiency and integration into society – are cultivating CHW leaders from among the refugee and asylee communities that they serve. Hear from Dr. Bah and community health workers from diverse backgrounds about their journeys, their programs, and their vision for health and social justice.
Omar Bah – Culture of Health Leaders (cultureofhealth-leaders.org)
Date and time: Tuesday, April 5th, 2022 2-3:30pm EST
Presenters:
Refugee Dream Center, Dr. Omar Bah, Founder, Director of Programs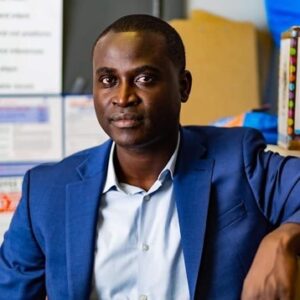 Dr. Omar Bah is the Founder and Former Executive Director of the Refugee Dream Center. He is a torture survivor, former journalist and refugee from The Gambia. Bah is also the author of the book, Africa's Hell on Earth: The Ordeal of an African Journalist. He holds a bachelor's degree in communications studies with a minor in political science; master's degree in Public Administration; and master's in Counselling Psychology in Global Mental Health and a doctorate in Organizational & Leadership Psychology from William James College. Bah has also completed trauma treatment certification at the Harvard Medical School through the Harvard Program in Refugee Trauma (HPRT).
He is currently an adjunct professor of clinical psychology at William James College. He also teaches Global Mental Health Fundamentals at Harvard Medical School's program in refugee trauma.
Dr. Bah mentors approximately 150 refugee youth in leadership and community building each year. His organization serves more than 2000 refugee individuals in case management and English learning, and reaches hundreds more families in health promotion activities. Bah has developed training material for trauma informed care, cultural intelligence in working with immigrant and refugee cultural populations and survivor-leadership, which he has delivered across the country. In January 2022, Dr. Bah was the first Democrat to announce his candidacy for Rhode Island's 2nd Congressional District seat.
Refugee Dream Center, Teddi Jallow, Co-founder, Executive Director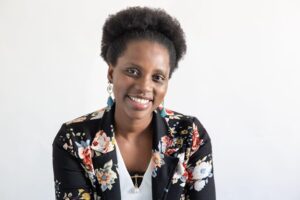 Teddi is a refugee from The Gambia. She arrived in the US in 2009, and since then she has been an ardent community advocate, especially on issues affecting refugees. She is the Executive Director of the Center, and is a prominent leader in community organizing efforts within the refugee community.
Lucy Nguyen, CHW Program Manager, Austin Asian Community Health Initiative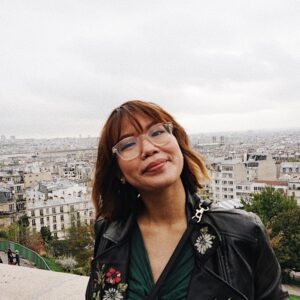 Lucy Nguyen is a second-generation Vietnamese American residing in Austin, TX where she focuses her community and advocacy work on language access and health equity. She is a CHW and the Program Manager at the Austin Asian Community Health Initiative (AACHI), a Texas-based grassroots organization working to improve health care access for Asian immigrant communities across Central Texas. As Program Manager, she supports a diverse team of CHWs working across communities and languages, including Arabic, Burmese, Chinese, Chin Tedim, English, Hindi, Korean, Nepali, and Vietnamese.
Lucy currently serves as one of NACHW's Johnson & Johnson CHW Leaders. She was selected as one of Austin's 40 under 40 finalist for her work with AAPI communities and health equity. In her free time, she enjoys spending her time hiking, traveling, and is an avid thrifter.
Refugee Dream Center, Isabel Kayembe, Case Manager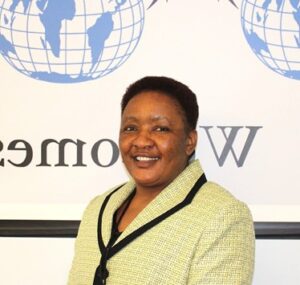 Isabel escaped civil war in Angola and spent 17 years in a refugee camp in Namibia. There, she emerged as a leader helping fellow refugees to survive the difficult circumstances. She then began working for a UNHCR-funded project inside the camp. She is trained and certified by the RI department of health as a community health worker and is currently pursuing a degree at the Community College of Rhode Island.  At the Refugee Dream Center, she helps dozens of refugees every week in areas such as housing, job placement, interpreting, and health cultural orientation. Isabel likes playing and watching soccer, crafting, and dancing.
Refugee Dream Center, Ziyadah Elias, Case Manager/Financial Coordinator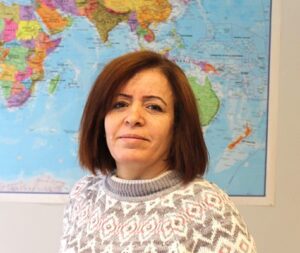 Ziyadah is currently a case manager and bookkeeper for the Refugee Dream Center. Ziyadah is also a refugee from the Middle East (Iraq), and has a bachelor's Degree in English. In the past, she has worked as a Medical Interpreter in Rhode Island for Powell Interpreting Services. Ziyadah performs interpreting services, assists with housing concerns, conducts job searches, and schedules medical appointments. As a bookkeeper, she maintains the organization's accounting records.
Refugee Dream Center, Subhan Jan Mohebi, Case Manager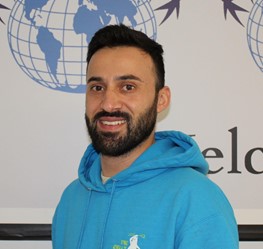 Subjan or "Mohebi" recently joined the RDC team as a case manager. He recently arrived from Afghanistan, where he worked for the Department of State US Embassy in Kabul as interpreter and administrative clerk.
Refugee Dream Center, Kamar Gure, Refugee Youth Leader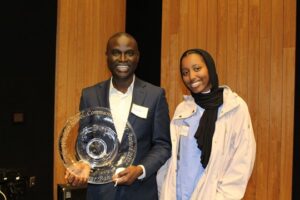 Kamar Gure is a refugee youth leader and advocate pursuing medicine at Rhode Island College. She is a recipient of the Secretary of State's Civic Leadership Award, and the 2020 Carter Roger Williams Scholarship. Since her and her family's arrival to the United States from Kenya in 2017 as refugees, Kamar has worked closely with the Refugee Dream Center as a fellow to inspire, support, and mentor fellow refugee youth.
Refugee Dream Center, Ahadi Kayembe, Breaking Barriers Survivor Leader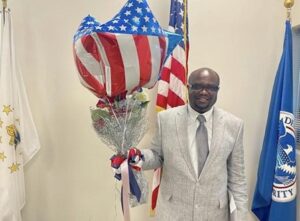 Ahadi Kayembe spent 22 years in the Osire refugee camp in Namibia, and 6 years, 9 months in the US. He is a remarkable leader in the refugee community and an inspiration to many. As a Breaking Barriers team member with the RDC, Ahadi has provided enormous case management support and guidance for adult refugees and youth alike.
Refugee Dream Center, Amin Faqiry, Breaking Barriers Survivor Lead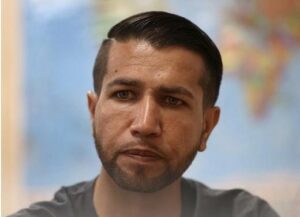 Aminullah Faqiry served as a front-line interpreter for US forces who escaped from Afghanistan in August of 2021. He now volunteers at Refugee Dream Center as a Breaking Barriers Survivor Leader, mostly addressing the needs of the newly arrived Afghan community in Rhode Island.