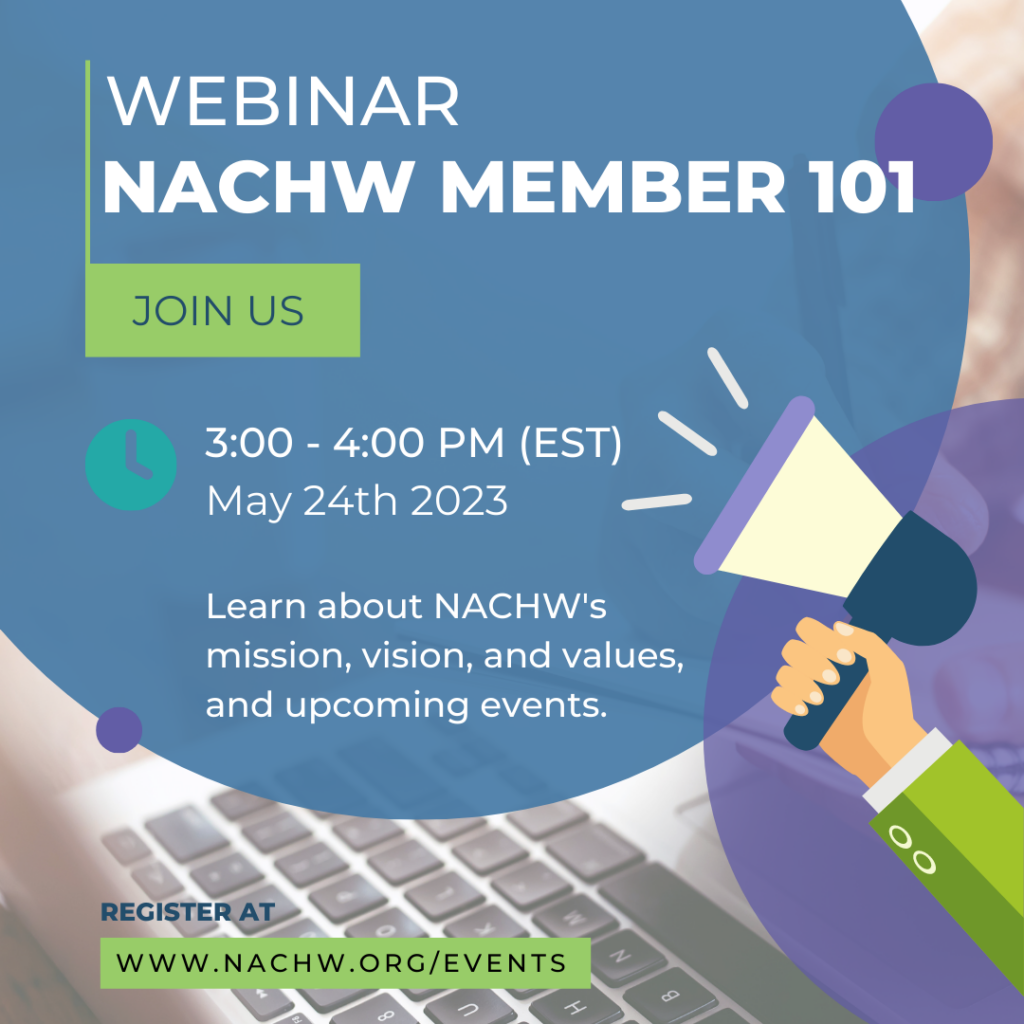 NACHW invites all our members to an hour webinar for an overview of NACHW, a tour of our new member portal, a sneak peek at new resources and projects, and an overview of the upcoming Unity Conference Agenda. Please bring your questions and suggestions!  
Remember to Save the Date for NACHW's Annual Unity Conference, August 3-5th (in-person in Austin, TX, and virtual) learn more at nachwunity.org.  
This webinar will be on Wednesday, May 24th from 3:00pm to 4:00pm EST/12:00pm to 1:00pm PST.
Recuerde reservar la fecha para la Conferencia Anual de Unidad de NACHW, del 3 al 5 de agosto (presencial en Austin, TX y virtual). Obtenga más información en nachwunity.org.
Este seminario web será el miércoles 24 de mayo de 3:00 p. m. a 4:00 p. m. EST/12:00 p. m. a 1:00 p. m. PST.