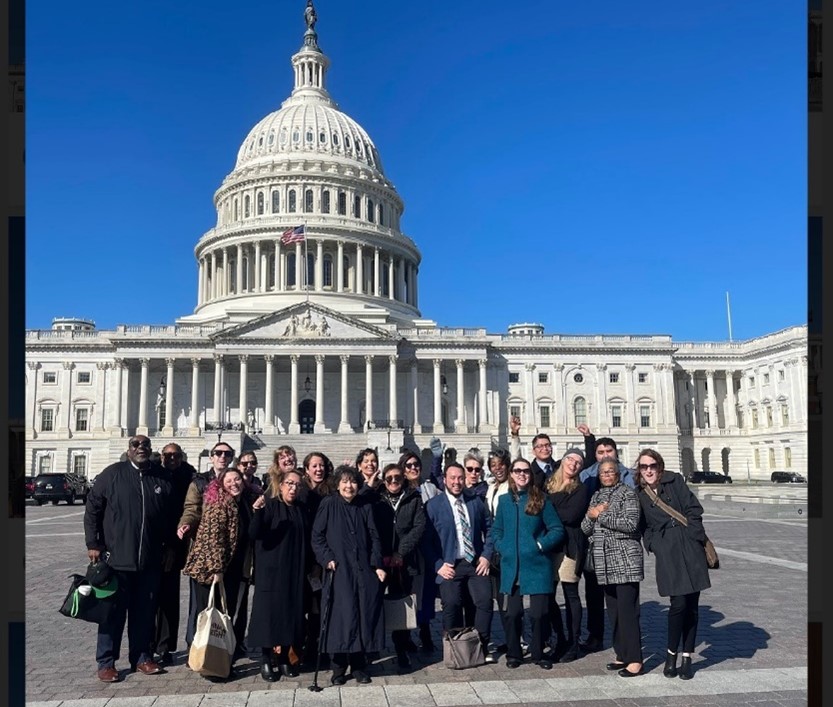 By Denise Octavia Smith, CHW, PN, MBA, Angie Kuzma, CHW, MPH and Katherine Martinez, BS
March 17, 2023| In response to unprecedented interest and momentum to integrate the Community Health Worker (CHW) profession into state and federal policies and initiatives, The National Association of Community Health Workers (NACHW) and Partners in Health United States collaborated to coordinate the first ever Community Health Worker and Promotora federal briefing on March 8, 2023.
Over twenty CHWs, Promotoras, and Allies from eleven different organizations from across the country partnered to make this Hill Briefing successful. Partners initiated their own Hill Visits with their congresspersons and senators immediately following the Briefing.
NACHW participated in this event through generous funding from Johnson and Johnson as part of our Advance CHWs Project which provides national data, leadership development, and opportunities for action to sustain CHWs and their organizations. Learn more about the Advance CHWs Initiative Project.
This historic briefing educated hill staffers on the long history of Community Health Worker and Promotora leadership, community trust, and impact on the health of diverse communities and populations in the U.S.