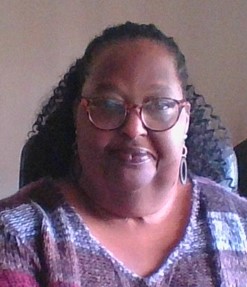 Foreword
"When I first met Alice Ferguson, I was working at the Central Area Health Education Center, Inc. in Hartford, CT – one of four AHEC sites in our state – and the only one with a focus on providing a full range of HIV/AIDS services across three counties. Alice was one of the CHWs and Peers working on the Ryan White Part A program, and was a natural leader, a tireless advocate and a compassionate and provider and generous colleague. Whether conducting street outreach, attending HIV consortium meetings, working with our city health department, acting in HIV-focused plays, or addressing statewide policy councils and planning meetings, Alice was always representing her community of diverse individuals living with HIV, ensuring that they were cared for and respected. Alice is among those CHWs who I consider an elder, mentor and friend, and I am honored to have her share from her storehouse of experience with the NACHW community in the article below."
— Denise O. Smith, CHW, PN, MBA, NACHW Inaugural Executive Director.
---
In my long journey as a Community Health Worker (CHW), I have held many positions. I have been a client, an advocate, an activist, and a peer navigator (PN). Most importantly, I have been a contributor with lived experience in the HIV/AIDS arena. I have lived 33 years with HIV/AIDS. That is 33 years that I have spent overcoming numerous related complications and mastering this chronic disease. Through my faith, I have transformed my mental, emotional, spiritual, and physical traumas into leadership skills and a journey of success. In this lived experience lies my passion for continued self-development, and a desire to use my voice for advocacy, empowerment, and creating spaces to raise the vibration and health of my community. I remain committed to overcoming stigmas in the health arena in all its shapes and various forms.
TALES FROM THE CASELOAD 
I will give you a look inside the life I lived as an HIV/AIDS diagnosed CHW/Peer Navigator. A Google definition of a CHW is "one responsible for helping patients and their families to navigate and access community services, other resources, and adopt healthy behaviors. The CHW supports providers and the Case Managers through an integrated approach to care management and community outreach." Whether titled as a CHW or PN, the core commonality is a commitment to meeting people where they are and serving them in the best way that serves their need. As I continue, you will see the acronyms used interchangeably. 
Read the full article here!