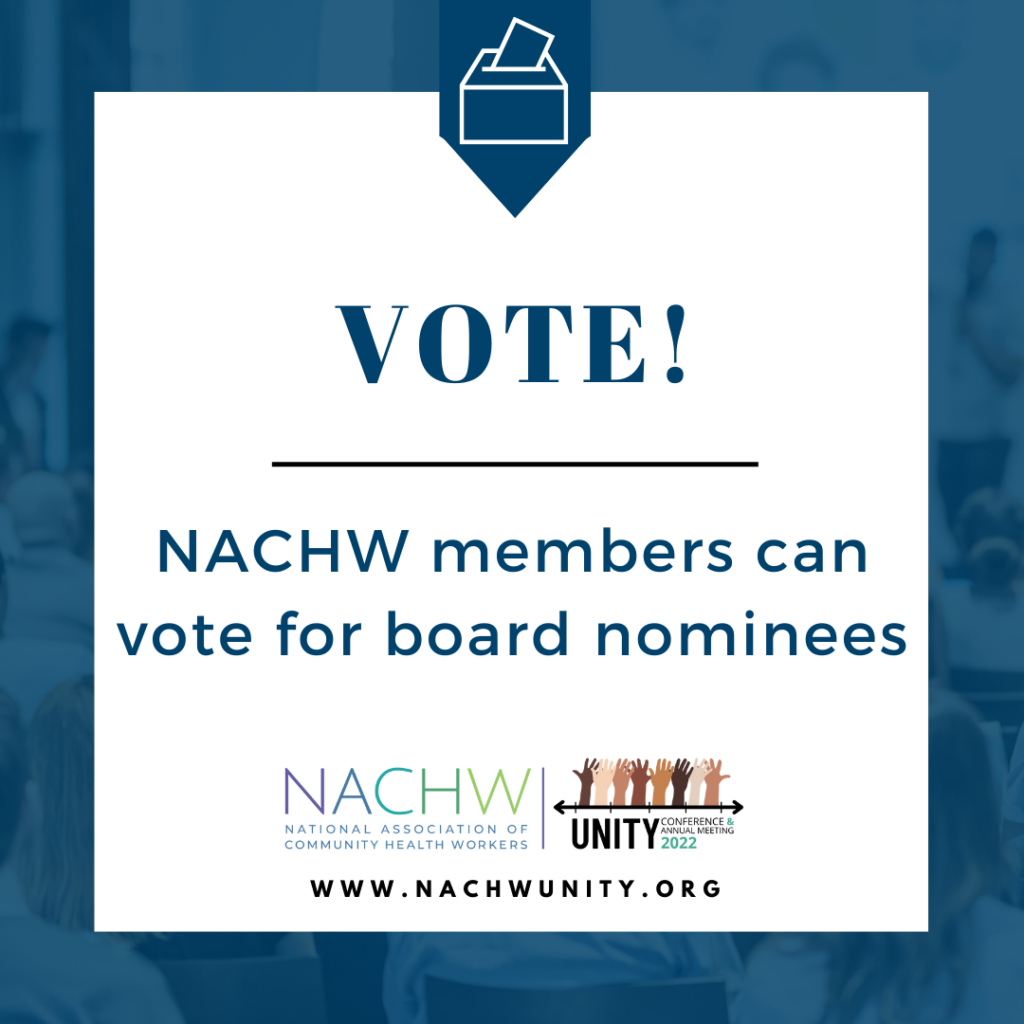 All current members of NACHW in good standing, as of July 11th, 2022 are eligible to vote for new Board members at this year's Unity conference. There are 7 positions open and 9 candidates.
Please take some time to watch all of the videos to hear from our candidates about why they want to join the Board of Directors at NACHW. You can also click to read personal statements from each candidate.
Voting will be held on August 3, 2022 during our annual meeting session.
Sus candidatos para el Consejo de Administración de 2022
Todos los miembros actuales de NACHW que estén al corriente de pago, a partir del 11 de julio de 2022, son elegibles para votar. Hay 7 posiciones abiertas y 9 candidatos.
Por favor, tómese un tiempo para ver todos los videos a continuación para escuchar de nuestros candidatos por qué quieren unirse a la Junta Directiva de NACHW. También puede hacer clic para leer las declaraciones personales de cada candidato.
La votación se llevará a cabo el 3 de agosto de 2022 durante la sesión de nuestra reunión anual.