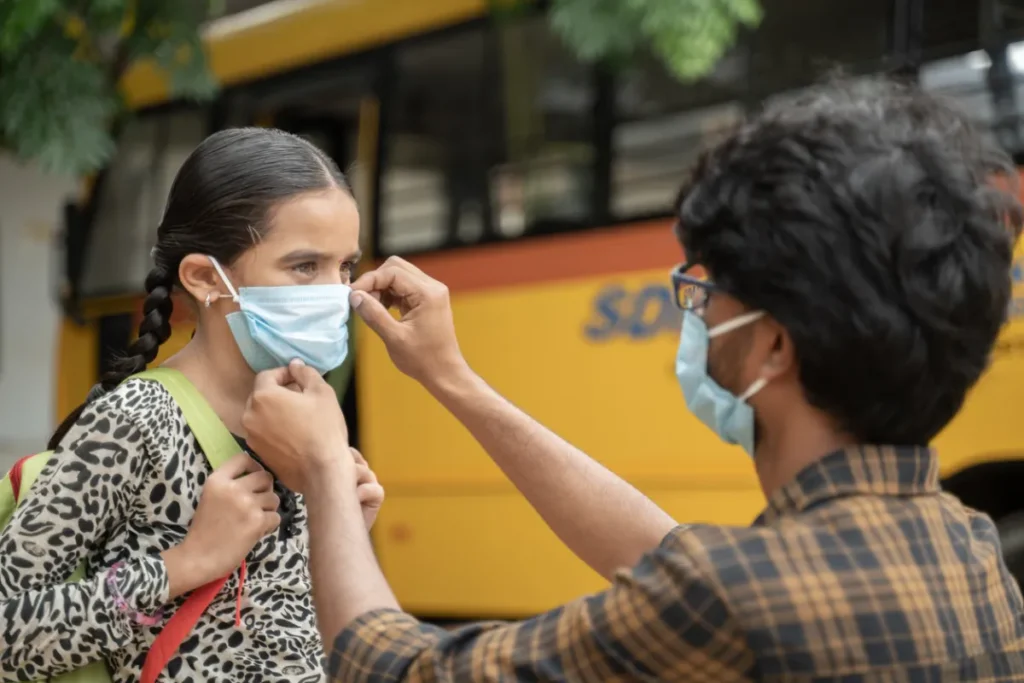 Originally published October 29th, 2021
Twenty-eight million children are one step closer to receiving their COVID-19 vaccines. This week, the Federal Drug Administration (FDA) advisory committee voted to authorize the Pfizer vaccine for all kids ages 5-11 after reviewing clinical trial data. The vaccine is slightly different than the one for adults: 
"The main difference is they are getting a smaller dose, in a smaller volume," said Kawsar Talaat, an infectious disease physician, pediatrician, associate professor at Johns Hopkins Bloomberg School of Public Health, and a principal investigator of the Pfizer vaccine trial.
Kids represent over 10% of newly diagnosed cases. At least 94 have died from the virus in the U.S. since the start of the pandemic, with a recent study finding it was in the top 10 leading causes of death through August and September for children under 15 years old. Children of color are more affected than white kids, being more susceptible to severe hospitalization and multisystem inflammatory syndrome, a serious condition that affects organ systems. Of all cases in kids, 50% of cases and 59% of deaths are children of color. In addition to BIPOC kids, children in foster care, those from low-income families, and those whose parents work inflexible jobs without paid time off for vaccination are also likely to face barriers to getting the shots.