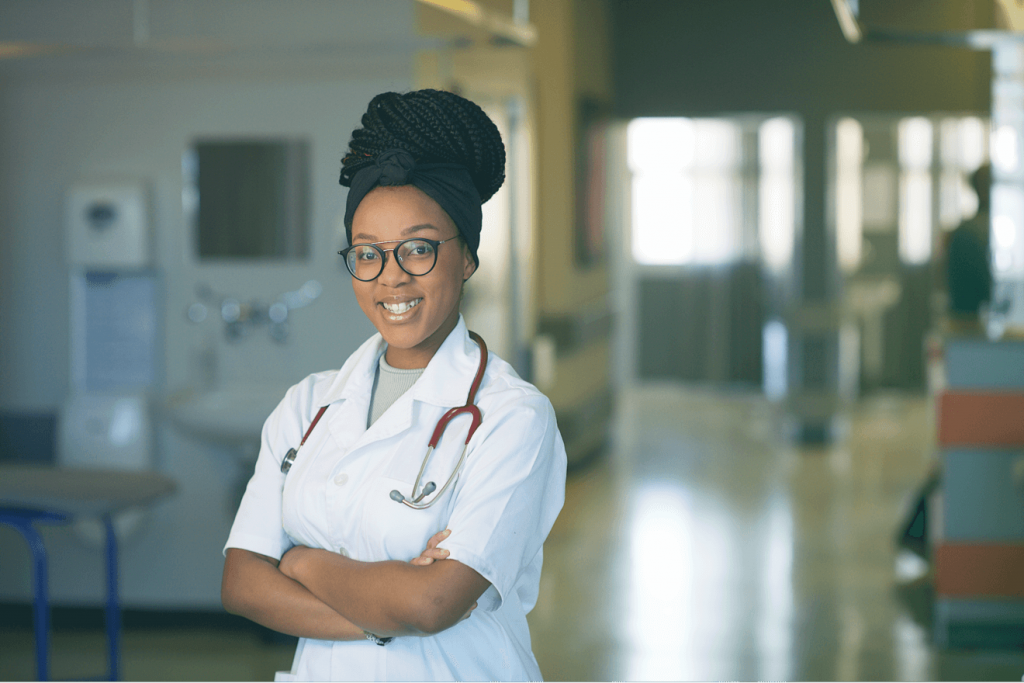 Partners In Health's RECOVER Project: Strategies for Equity in Short-Term CBO Federal Funding  
The Biden Administration's National Strategy for COVID-19 and release of American Rescue Plan funding increased prioritization of community engagement and provided an opportunity to scale the integration of Community Health Workers (CHWs) and partnerships with Community-Based Organizations (CBO) among federal agencies, national nonprofits and philanthropy. The National Strategy and subsequent funding facilitate a short-term ramp up of recruitment, hiring and training critical for life-saving advancements in COVID-19 vaccinations and pandemic-related social service needs while recognizing the critical role of CBOs in reaching their communities. However, the short-term nature and structural limitations of grants issued to administer these funds (including strict reporting requirements) do little to promote sustainability of our proven CHW workforce or promote racial equity through CBO engagement.  Here we highlight the work of one grant recipient organization, Partners In Health (PIH), who through its RECOVER project sought to ease the burden on CBOs and elevate their important role in vaccine outreach. PIH's experience implementing the project provides a number of best practices and lessons learned in funding the work of CBOs, and it shines light on a number of areas for ongoing advocacy to federal grantmaking organizations seeking to support this important workforce. 
Since the pandemic began, the National Association of Community Health Workers (NACHW) has been at the forefront of elevating the voices, leadership, and organizational capacity of Community Health Workers (CHWs) and our CHW-led organizations. CHWs include community health representatives from tribal nations, promotores, peers and other frontline public health professionals whose unique shared life experience, trust, compassion, cultural and value alignment with the communities where they live and serve facilitates their roles as advocates, capacity builders, health educators, navigators and service coordinators between clinical, public health and social services.  
In collaboration with the Community-Based Workforce Alliance and the Vaccine Equity Cooperative, two organizations that NACHW helped to co-found during the pandemic, we have been elevating equity principles for COVID-19 recovery and access for community-based organizations to COVID-19 data, capacity building support, and financial resources – essential components for recovery now and to rebuild a resilient public health workforce in the United States. 
Philanthropic grantmaking and federal contracting have historically been inaccessible to CBOs and CHW-led organizations or burdened them with administrative barriers and offered limited funding models, deepening systemic racism and power imbalances that continue to strip CBOs and CBWs of their ability to effectively lead, innovate and resource in support of their local areas. The pandemic has expanded the pool of traditional funding recipients and best practices are emerging in community engagement that that can help center equity and support CBOs and CHWs, these practices and this funding should be sustained long-term to create a more equitable eco-system for community-centered public health.  
This past summer, PIH  was awarded $11.1 million from the federal Health Resources and Services Administration (HRSA) to invest in community-based organizations,  through a project it named RECOVER: Reaching Equity through Community-based Vaccination Engagement and Resourcing. Through this project, PIH became an anchor institution facilitating financial and capacity building contracts with over 50 CBOs across the country along with many national partners. PIH targeted their vaccine efforts in Montgomery, AL; Chicago, IL; Los Angeles, CA; Pima County, AZ; Immokalee, FL; New Bedford, MA; North Carolina; Baltimore, MD; Maine; Ohio; New Orleans, LA; Washington, DC; Newark, NJ, and the Navajo Nation, all regions where PIH has existing relationships. In each of the communities where PIH works, there is a high percentage of Black, Indigenous, and people of color (BIPOC) residents, and of residents below the federal poverty line.  
To date, the project has reached over 3.6 million people with COVID-19 vaccine education and outreach. 
PIH invited NACHW to be an adviser in this work, to share best practices regarding CHW engagement and data collection, and to counsel CBOs looking to begin or strengthen their work with CHWs. 
Equitably funding public health and centering community calls for long-term funding and sustainability. It is difficult to properly center equity in short-term funding, but as NACHW engaged with the RECOVER project team, we observed three strategies PIH applied to uplift equity as the financial intermediary of this grant and support CBOs and CHWs in this short funding period.  
1. Creating Community and Facilitating Connection for Best Practices and Sharing Challenges  
NACHW recommends that all initiatives around community engagement co-create a space for authentic voice, transparency and accountability among the grantees and the frontline workers. The value of community engagement and CHWs lies in the trusted relationships they have with their communities; this model should be mirrored in the structure of communication with grantees. Creating a community based on trust allows for greater problem solving and can create a healing space for the straining work of pandemic response.  
To foster community, PIH held monthly partner meetings, in addition to many other workshops and technical assistance sessions, so that contracted CBOs and the CHWs working within these initiatives could connect to one another and share their challenges and best practices. PIH facilitates these collaborative spaces by highlighting a specific organization at every meeting and consistently having facilitated small group break-out sessions so that the organizations have a chance to directly connect with one another. Once connected, these CBOs and CHWs can continue communicating with each other through the RECOVER project Slack channel. Grantees in North Carolina and Maine leveraged these new connections to establish a local network of CBOs. 
In taking it a step further, the RECOVER team also encouraged all the CBOs and advisors to submit a description of their organization, along with a photo and contact information, to create a CBO Profile Book that allowed each organization to learn about and contact one another.   
2. Mitigating Reporting Challenges and Democratizing Data  
The data that government agencies require for CBOs grantees to report is often extensive. Such requirements are potentially burdensome and can take valuable resources away from community engagement goals, if investments and support are not provided for these functions. Often federal grants require significant data collection without allowing for budget items to purchase technology or staff to support these required activities. Further, the benefits that CBOs/CHWs provide to community members such as trust, cultural alignment, advocacy and capacity building may not be well evaluated or measured by typical data reporting requirements, such as the number of people a promotora speaks to or the number of flyers a community health representative distributes. NACHW, the Centers for Disease Control and hundreds of CHWs and organizations across the country recommend that employers, researchers and funders integrate the Common Indicators (CI) which contribute to the integrity, sustainability and viability of CHW programs through a set of common process and outcome constructs and indicators for CHW practice. The CI promotes CHW co-leadership in research and intervention design; increases reliability of outcome reporting related to CHW activities; demonstrates the importance of CHW roles, skills, and qualities; and supports CHW sustainability by making it possible to aggregate data across programs and regions. 
HRSA's reporting requirements included both qualitative and quantitative data from the CBO subrecipients, allowing community partners to give a broad view of the work they were doing. Some CBOs struggled with the data requirements due to the frequency of reporting. To try and offset those challenges, PIH offered technical assistance opportunities and open communication to try to mitigate any challenges CBOs were having with the requirements.  
PIH worked to establish a feedback loop of data reporting, reporting back to HRSA and the CBOs on common challenges and successes. This transparency of data across the project allows for CBOs to use data from not just their own work, but aggregated data from the whole project to inform their outreach strategy and helps demonstrate the collective impact that the RECOVER project was having across the country.  
PIH was also bringing concerns and challenges CBOs were having with data collection back to HRSA. Transparency around these challenges will allow HRSA to make informed decisions around data collection in future grants and continue to improve equity for CBO subrecipients. 
3. Centering Equity and Best Practice by Engaging CHW Expertise  
NACHW recommends that funders and employers recognize and integrate the expertise and leadership capacity of CHWs and CHW networks to improve community initiatives during COVID-19 and beyond to advise and to elevate best practices.  
PIH specifically reached out to NACHW for best practices documented in our national polls of CHW members and our reports on what CHWs want from employers during COVID-19 and CHWs' personal and professional experiences with COVID-19 vaccine hesitancy, community education and access. NACHW and PIH developed a webinar for their grantees around best practices for working with CHWs, facilitating dialogue on how CBOs and PIH can support the transitioning of CHWs hired in these projects into other job opportunities when short-term funding ends, on sustainable CHW financing options, and on career pathways to elevate the expertise of CHWs in their organizations.  
With increased public health funding from the American Rescue Plan and the passing of the Cares Act, this is an important moment in the United States for not only building a strong public health workforce, but also for a movement that eliminates inequity in grantmaking and federal contracts, elevates and integrates CHW and CBO leadership, and improves infrastructure for sustainability of community voice. While CBOs, CHWs, and allies advocate to improve equity in community-based organization funding, it is important that awardees of these grants center equity in their work and implement these recommendations to help support CBOs and the community-based workforce.  
Note: This project is supported by the Health Resources and Services Administration (HRSA) of the U.S. Department of Health and Human Services (HHS) as part of an award totaling $11,169,572. The contents are those of the author(s) and do not necessarily represent the official views of, nor an endorsement, by HRSA, HHS, or the U.S. Government. For more information, please visit HRSA.gov.