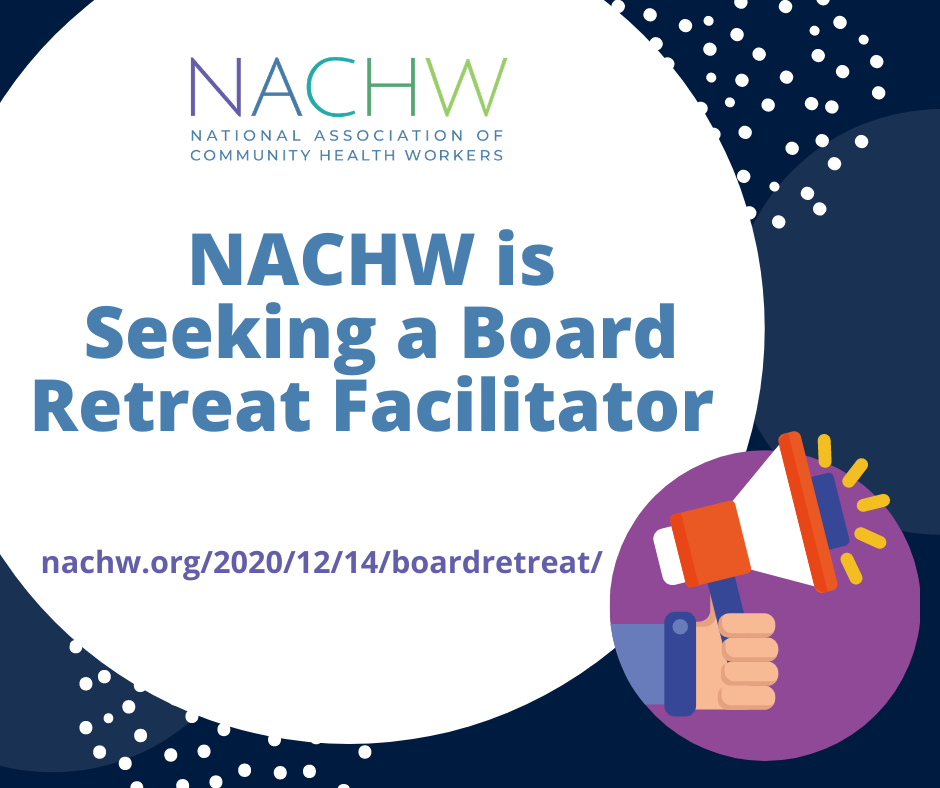 NACHW is Hiring a Board Retreat Facilitator
NACHW seeks a Retreat Facilitator with expertise in board and organizational development, equity and social justice, teambuilding and strategic planning. The Retreat Facilitator will lead planning and facilitation of a one-day retreat for the NACHW Board of Directors on Saturday February 20, 2021 from 12pm to 4pm EST. The venue for the retreat will be virtual using the NACHW Zoom account.
Proposals are due December 20, 2020.
The theme for the Board retreat will be "Establishing authentic, trusting relationships within the board and between board members." The aim of the board retreat is to create an environment within which to:
Explore and acknowledge different experiences, cultures and dynamics based on socio-cultural factors and identities
Build consensus on strategies to deepen authentic interpersonal communication, trust and decision making and
Define principles and norms to establish and sustain an equitable, inclusive and effective NACHW Board of Directors